Sarah Burningham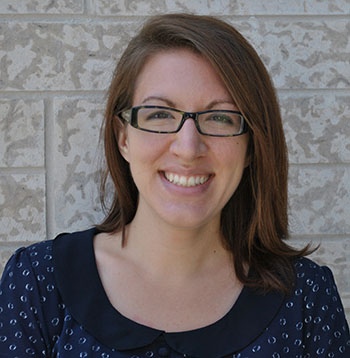 Assistant Professor 
Room Number: 242 Law
Phone: 306-966-2850
Fax: 306-966-5900
E-mail: sarah.burningham@usask.ca


Professional Education:
PhD Candidate (Ottawa)
BCL (Oxford) 2011
LLB (Saskatchewan) 2009
Profile:
Sarah Burningham is a graduate of the University of Saskatchewan (LLB) and the University of Oxford (BCL). She clerked at the Saskatchewan Court of Appeal and joined the Saskatchewan Bar in 2010 (inactive status). Currently, she is a PhD candidate at the University of Ottawa. Her doctoral work investigates the impacts of terrorism and counter-terrorism policy on federal structures and practices through a comparative study of federal states.
Her research is currently focused on federalism, constitutional law, and security law and policy, though her interests extend to human rights law, health law and criminal law as well. She has previously taught constitutional law, administrative law and a course on the law and medical ethics. 
Research Areas:
Constitutional law
Criminal law
Evidence
Courses Currently Taught:
Constitutional law (division of powers)
Criminal law
Evidence 
Publications and Research Work:
"Courts, Challenges, and Cures: Legal Avenues for Patients with Rare Diseases to Challenge Health Care Coverage Decisions" (2014) Canadian Journal of Comparative and Contemporary Law (forthcoming)
"The Judgments of the Saskatchewan Court of Appeal, 2013" (2014) 77:2 Saskatchewan Law Review (forthcoming)
"The Judgments of the Saskatchewan Court of Appeal, 2012" (2013) 76:2 Saskatchewan Law Review 227
"Book Review of Barry Strayer, Canada's Constitutional Revolution (Edmonton: University of Alberta Press, 2013)" (2013) 18:2 Review of Constitutional Studies 227
"Is Patient Safety Research Protected from Disclosure?" (2013) 20 Health Law Journal 47 (co-authored with Wayne Renke & Timothy Caulfield)