Beth R.E. Bilson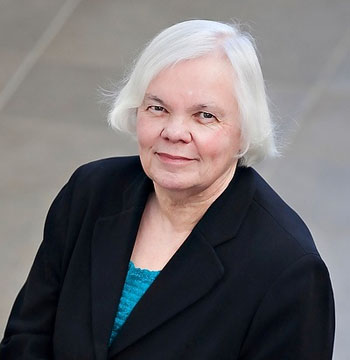 Professor
Room Number: 222 Law
Phone: 306-966-5885
Fax: 306-966-5900
E-mail: beth.bilson@usask.ca
Currently on secondment to the position of University Secretary.
Professional Education:
PhD (London) 1982
LLB (Saskatchewan) 1977
MA (Saskatchewan) 1970
BA (Hons.) (Saskatchewan) 1967
Profile:
Beth Bilson joined the faculty in 1979. She is a member of the Law Society of Saskatchewan and received the designation of Queen's Counsel in 2000. Bilson has served as Assistant Dean of Law from 1988-1992, Assistant Vice-President (Administration) for the University from 1986-1988, chair of the Saskatchewan Labour Relations Board from 1992-1997, Dean of Law from 1999-2002 and acting dean in 2010-11 and 2014-16. She has published articles in labour and administrative law, and is currently working on several projects in Saskatchewan legal history.