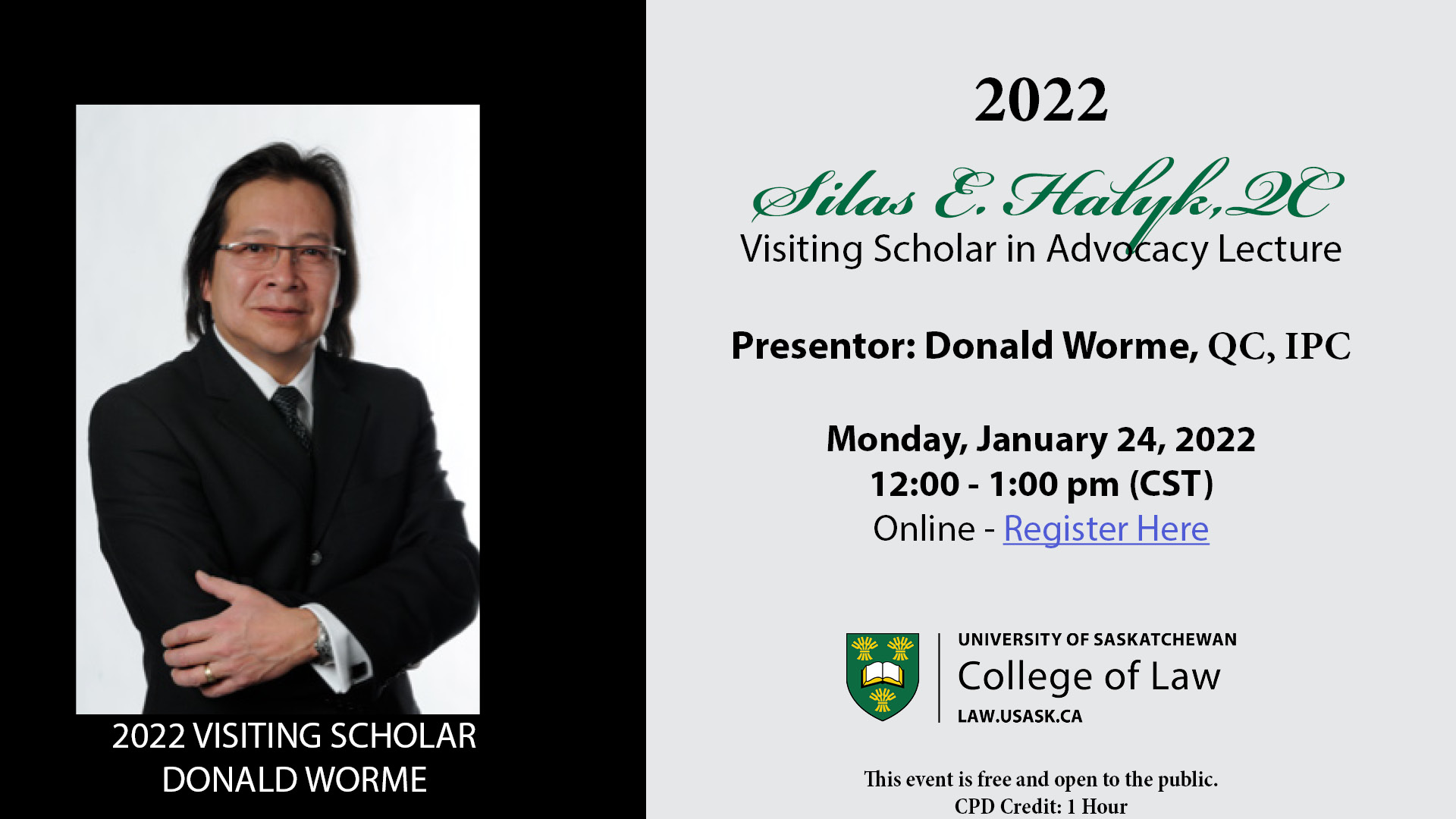 Donald Worme, QC, IPC is founding member of the Indigenous Bar Association of Canada, a national advocacy group comprised of Aboriginal Lawyers.
As a Cree lawyer from the Kawacatoose First Nation, Treaty Four, Saskatchewan, Mr. Worme is one of the leading advocates in the province for criminal law and treaty litigation and has been a vocal member of the Saskatchewan Human Rights Tribunal since 2001.
Mr. Worme has been involved in developing and reviewing public policies under the scope of Aboriginal and treaty rights. He was engaged in the studies and analysis for the National Indian Tax Advisory Board and has provided both research and commentary for the Royal Commission on Aboriginal Peoples. Mr. Worme served as Commission Counsel during the Ipperwash Judicial Inquiry. He also acted as lead counsel to the family of Neil Stonechild in the Judicial Inquiry into the Saskatoon Police Service's involvement with the teen's freezing death in Saskatchewan.
Mr. Worme graduated from the University of Saskatchewan College of Law in 1985. He received his Queen's Counsel appointment in 2002 and his Indigenous People's Counsel designation in 2006.
Registration Available on Eventbrite (Click Here)
This event is free and open to the public.
CPD Credit: 1 Hour
Event Details
When:

Time:

12:00 PM - 01:00 PM CST

Location:

Virtual