Patricia Farnese, associate professor at USask's College of Law, played an important role in ensuring the project's success.
After learning her friends Julie Montgomery, an associate professor at the Western College of Veterinary Medicine, and Jim Boire, CEO of RMD Engineering, were pursuing development of a ventilator to assist COVID-19 patients, Farnese offered to help decipher policies, rules and regulations.
"They needed someone in-house who could take that information and process it quickly, USask law professor Patricia Farnese contributes expertise to made-in-Saskatchewan ventilator project Patricia Farnese is an associate professor at the College of Law look at what they already do and see if they could meet the standards," said Farnese. "And so I offered to help."
Farnese, who has been involved in USask's One Health Initiative for more than 10 years, said the project further highlighted the importance of bringing health and legal professionals together.
"The health field is very regulated and so it's not the case that you can come up with a good idea for patient health and bring that idea to realization without going through a legal process," she explained. "The law provides confidence to the public that what gets approved is going to be safe and do what it's supposed to do."
Her experience with the project has also brought her a new perspective when it comes to her responsibility to students in the classroom.
"Many of our graduates aren't working in traditional legal practices, but rather in industry as in-house counsel or consultants," she explained. "So I have a better perspective and understanding of how I can bring that insight to the classroom."
She also has a new appreciation for her own legal skills.
"I took for granted what my legal training has given me—the ability to read, synthesize and readily communicate large amounts of technical information. It's a skill I have because of my legal training and practice."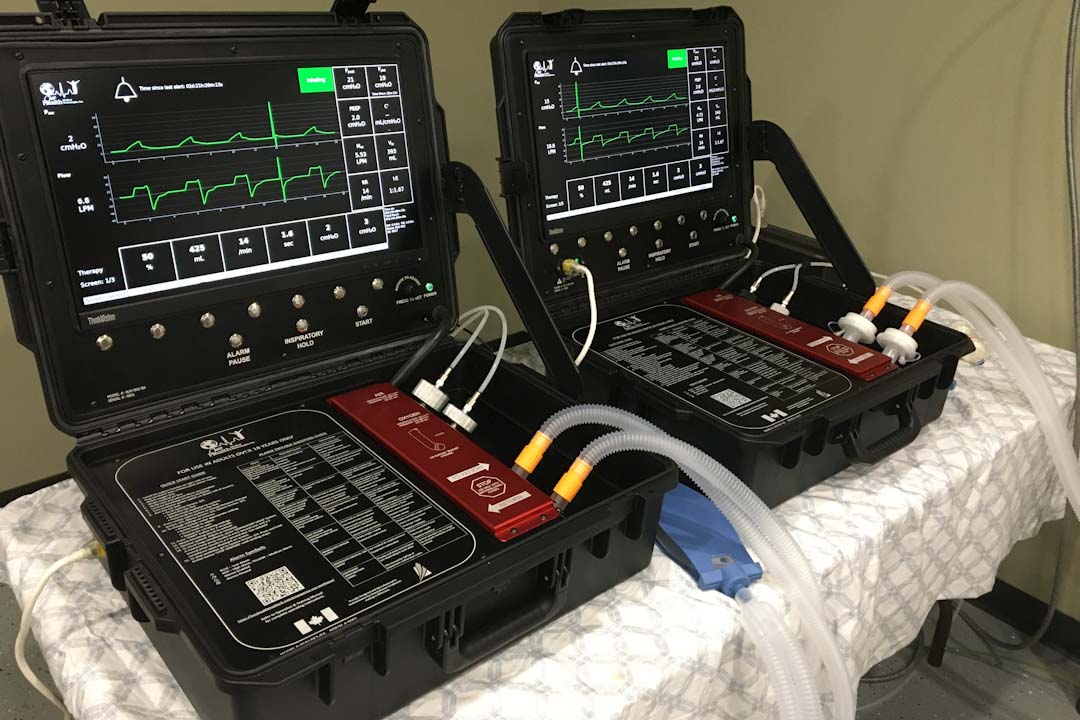 Farnese had planned to travel to France, Germany and the United Kingdom during her 2020 sabbatical, but after those plans proved impossible due to the pandemic, working on the ventilator project became a rewarding alternative.
"It felt good to be doing something useful at a time when the whole world was shutting down," she said. "I was able to work with a good team of excellent people who do world-class work—most of whom were trained at USask."
Besides providing devices that could potentially save lives, Farnese hopes the project also changes the face of medical manufacturing in Canada, for two reasons.
"First, there is vulnerability we have in Canada because we don't have a medical manufacturing industry. We are seeing that right now with vaccine procurement," explained Farnese. "Secondly, I believe it is really important for these manufacturers to exist throughout Canada. We need to focus on local capacity and connections."