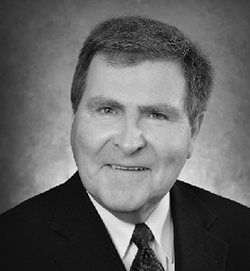 The donation was made on behalf of the Law Society's past president Gerald Tegart, QC, in lieu of the President's Dinner, which could not be held in 2020. 
"We are extremely grateful to the Law Society of Saskatchewan for this gift," said Martin Phillipson, dean of the College of Law. "To receive it on behalf of Mr. Tegart, an alumnus, donor and great friend to the college, is even more special."
The Wunusweh Lecture in Aboriginal Law is an annual lecture featuring a topic related to Aboriginal law or policy. The donation will assist the college in engaging prominent Indigenous speakers to address issues of critical social importance, in turn benefitting students, faculty and the legal community at large.