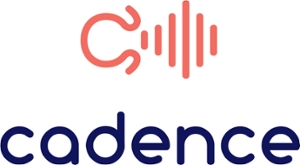 Drew, who recently completed her first year at the University of Saskatchewan College of Law, is the owner of Cadence Final Document Services, a software company that aims to assist family members or executors with administrative tasks following a death of a family member or loved one.
"After my mom died, I discovered how complicated the administration process after a death is. My dad was unable to handle it, so I took over to help. As a business owner, documentation management is a significant part of my role. I thought it would be no problem for me to look after. I was wrong," said Drew.
The software will allow users to create an account, complete a form, and select their required documents to submit to various organizations. Drew expects the software will allow the process to be completed in less than one hour as opposed to the 75 hours it took her to handle the same tasks when her mom passed.
"I believe it should be easy. There are more important things to deal with during the time of grief," explained Drew.
The competition is part of the Co.Launch program through Co.Labs—Saskatchewan's first technology incubator/accelerator. Their mission is to accelerate the development of Saskatchewan's technology sector by identifying high-potential startup founders and helping them take their technology from an idea to $1 million in annual revenue in under three years.
Everyone is welcome to virtually attend the May 13 competition free of charge when Drew will pitch her project to a panel of judges. If successful, Drew will put the $15,000 toward software development prior to the launch of Cadence next month.
UPDATE: Rachel placed first in the competition and was awarded $10,000. Congratulations Rachel!