Trans ID ClinicEVALUATION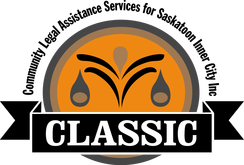 A collaborative clinic to support the process of completing ID changes for trans an non-binary people.
The clinic is a partnership between CLASSIC, the Trans Project (USask and UofRegina), SIL, and others. The clinic aims to 1) increase successful identification changes for trans and non-binary people, 2) train community outreach workers and law student volunteers to assist with completing ID changes for trans and non-binary people and 3) aims to prepare a letter of recommendation to the province in order to improve the process.
Mapping and Assessing the Capacity of Canada's 2SLGBTQ+ CentresSURVEY

A data collection project aimed at collectin much-needed data regarding the needs, strengths, and possibilities for the future of Canada's 2SLGBTQ+ centres from coast to coast to coast. 
This project aims to 1) map the geographic locations and services of all participating 2SLGBTQ+ Centres in Canada, 2) assess and the capacity, programs, and needs of Canada's 2SLGBTQ+ Centres, and 3) develop The Enchanté Network's strategic work and advocacy initiatives. 
Interprovincial Analysis of Camp fYreflyEVALUATION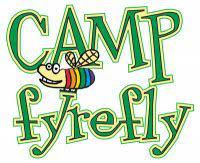 An analysis of the national Camp fYrefly Program through surveys and focus groups. 
This project aims to 1) assess Camp fYrefly in SK, AB, and ON, 2) measure the impacts of Camp fYrefly and its programs, and 3) develop cross-provincial recommendations aimed at increasing the reach and diversity of Camp fYrefly.  
Have a Seat at the Table RESEARCH & WRITING

Working with the CREATE Justice lab's project: "Celebrating Success, Inspiring Action: Letters From Women Alumni Of The University Of Saskatchewan College Of Law." 
Pandemic Evictions: An Analysis of the Eviction Decision of Saskatchewan's Office of Residential TenanciesANALYSIS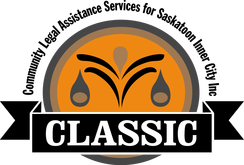 An evaluation of data retained from an analysis of administrative decisions throughout the COVID-19 pandemic. This project is in partnership with CLASSIC and Professor Sarah Buhler. 
This project aims to analyze the gendered impacts of evictions ordered through Saskatchewan's Office of Residential Tenancies. 
Modernizing Non-Profit Organizations GovernanceDATA COLLECTION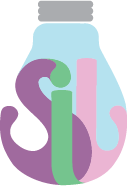 An exploration of non-profit governance models, including the efforts toward increasing diversity, equity, and efficiency. This investigation was initiated by individuals who have direct and long-term experience with the sector-wide gaps and shortcomings.
This project aims to find alternative model(s) that can be used to optimize the number and use of volunteers providing governance to the non-profit sector. 
Pride Home: Being Out Shouldn't Mean Out on the StreetEVALUATION

A partnership between SIL, the City of Saskatoon, and OUTSaskatoon to conduct a program evaluation of Pride Home, OUTSaskatoon's long term 2SLGBTQ+ group home.