The Seventh Annual Saskatchewan Access to Justice Week is October 24-28, 2022.
This year, Saskatchewan is collaborating with local and national partners to co-host A2J Week events aimed at engaging both justice stakeholders and the public at large. We invite you to get involved in the events and join the conversation!
We want to hear from you!  Share your access to justice ideas, work, announcements, photos, and reports on social media using the hashtag #SKA2J2022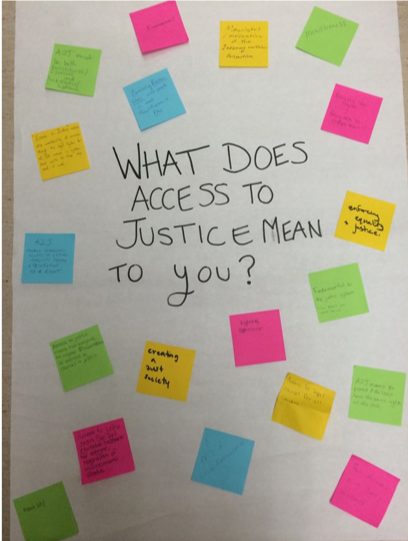 The establishment of the Saskatchewan Access to Justice Week is a spinoff of the "Putting the Public First" topic that was addressed by participants at the 2016 meeting of the Dean's Forum on Access to Justice and Dispute Resolution (the Dean's Forum) – participants at that meeting identified that a provincial strategy must use multiple vehicles and approaches for engagement of different communities facing access to justice barriers.
The Saskatchewan Access to Justice Week is one vehicle and approach to engage different communities in the access to justice conversation. 
The week will provide opportunities to:
engage new and diverse voices in the access to justice conversation; and
highlight initiatives that aim to improve access to justice for Saskatchewan residents. 
Did you know? Saskatchewan's Access to Justice Week aligns with other provincial A2J Weeks taking place. The events listed below are hosted by local and national groups. To see what other provinces are up to for their own weeks and to register for their events, please click here.
** This event may qualify for CPD credits for lawyers.